The inner races of roller bearings can be very difficult to remove from there shafts without the correct tooling or extractor.
You can trawl the web and find all manner of ways to remove them. The most common way is to heat the inner race and to try and lever off the inner shell using sharp screwdrivers.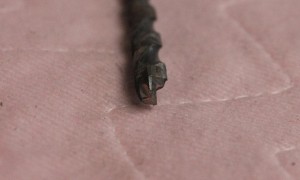 This usually does the job, but without care and much effort this method causes damage to the shaft and the locating shoulder.
Another common method is to grind a section of the race away thus loosening the press fit.
And then applying a spanner to the circumference and then turning the inner race. This method can mess up things if not applied in the correct way.
The reason why these inner races are removed is because the bearing is worn. The outer part of the bearing may be changed to give half the worn out limits, : IE if you have a worn roller bearing the outer shell will be worn and the rollers will be worn and so will the inner races, so by changing the outer race and the rollers you can minimize this wear.
Unbeknown to some you can get oversize bearings which will give you the correct running clearance
but this will not give long service as the surface texture of the inner race, roller and outer race has diminished.