Someone came into the workshop inquiring about diorama platforms also know as figurine bases. He wanted us to supply him with some so we first researched for a manufacturer as it is something quite easy to mass produce, bringing there cost down below our competing one.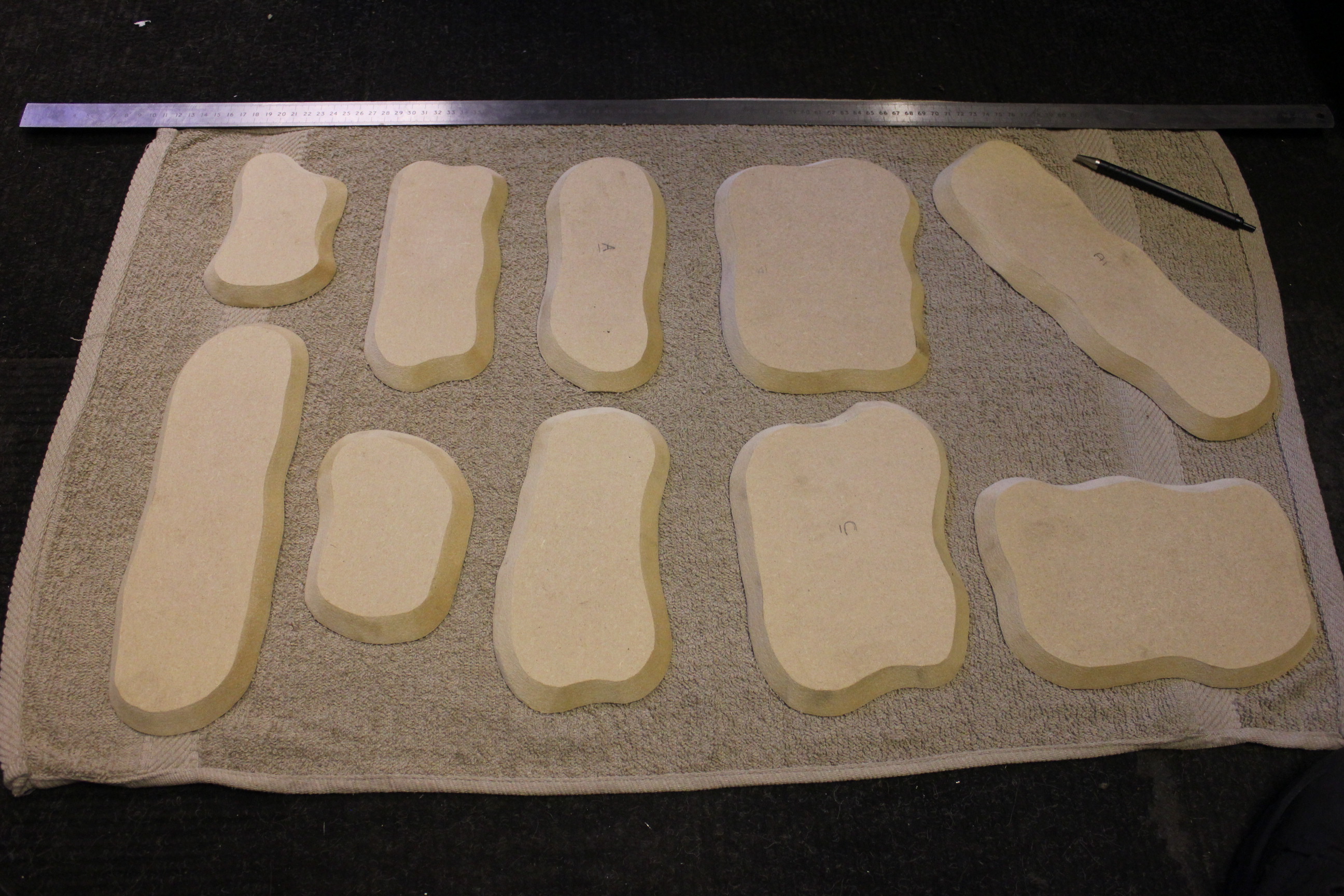 After carefully investigating of the modelling hill supplied to use as a pattern we found the name of a company. I contacted them inquiring if they had any more and their reply was "This was a custom order and we don't do them anymore". They also couldn't recommend a place to supply them.
There may be niche parts of the internet that supply them and most defiantly local suppliers that don't market to people online but whatever the case this allows us to get our foot in the door and reach out to the many people on the internet like yourself.
After a lot of thought we found a way to manufacture the wood stands and we can now offer them in a standard thickness and almost any size and shape that is wanted, if that's too much choice, there is a good selection of different ones on our Ebay listing. link to Ebay
The wood has a nice surface texture so that I can be varnished, painted or left bare.