Stainless Steel Petrol Tanks
We regularly have enquiries from people asking if we can make stainless steel  petrol tanks for their vintage and veteran cars or bikes. Our reply is "of course we can, as long as you supply have a pattern or drawing". Manufacturing custom stainless steel products has been at the forefront of Stotfold Engineering's product turnover. We have been manufacturing stainless steel fabrications, fittings and tanks for food preparation companies for over 40 years of trading, so stainless steel fabrication is not a problem for us.
Stainless steel petrol tanks have the benefit of not rusting, cracking or having to be cleaned or lined due to internal rusting. A lot of vintage and veteran car and bike fuel tanks were folded and soldered along the seams, together with most of the fittings, such as flanges. After many years of service these soldered joints are liable to leak. Years of servicing, undoing and tightening tight nuts, bolts and fittings placed strain on the soldered joints causing cracks and therefore leaks. Over time these cracks would be patched up with solder, but would evenually give up the ghost and then they would find thier way to us for replication in stainless. We have a passion for stainless steel work and welding it. When we receive an order to build a stainless steel fuel tank we will measure it up and take drawings before dismantaling it. It has to be dismantled as to ascertain where any internal fittings are fitted and to discover where the baffle plates lie.
Baffle plates are commonly used in car fuel tanks, these are used to stop fuel from slopping around and to strengthen the overall outer structure they even play an important roll in noise control, i.e. if you had a tank with no baffles and it was only part filled with fuel, the petrol would rush to one side of the tank if you put you brakes on or accelerated. Stainless steel petrol tanks have many benefits over their counterparts as they do not corrode, they are more rigid and the weld joints are a lot more resilient and they are resistant to the affects of all fuels. Most customers perfer originality, particualy if the fuel tank is exposed as on many veteran cars. This is no problem to us as we can fit all of the original brass fittings onto the new stainless steel petrol tanks. The stainless tanks can be painted with no special preperation and they will last you a life time with no servicing.
The following is a showcase of tanks that I have manufactured
Ginetta G15 stainless fuel tank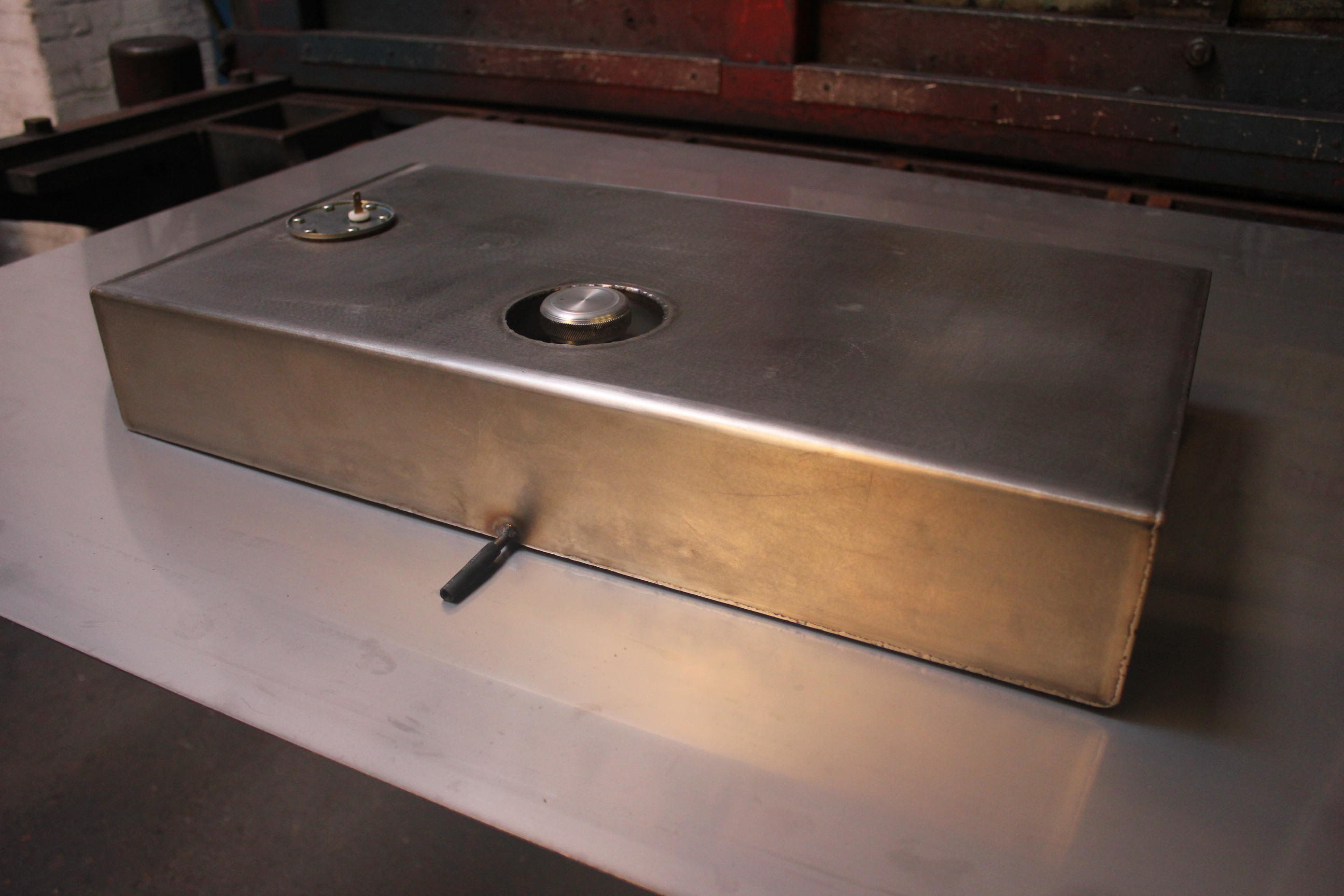 Old JB 10 CWT Van Morris Cowley petrol tank.
Jaguar SS tank 
This one is made out of mild steel as are some of the other tanks shown below. On this tank all of the brass fittings have been replicated from the originals as well as the metal spun part for the fuel float flange.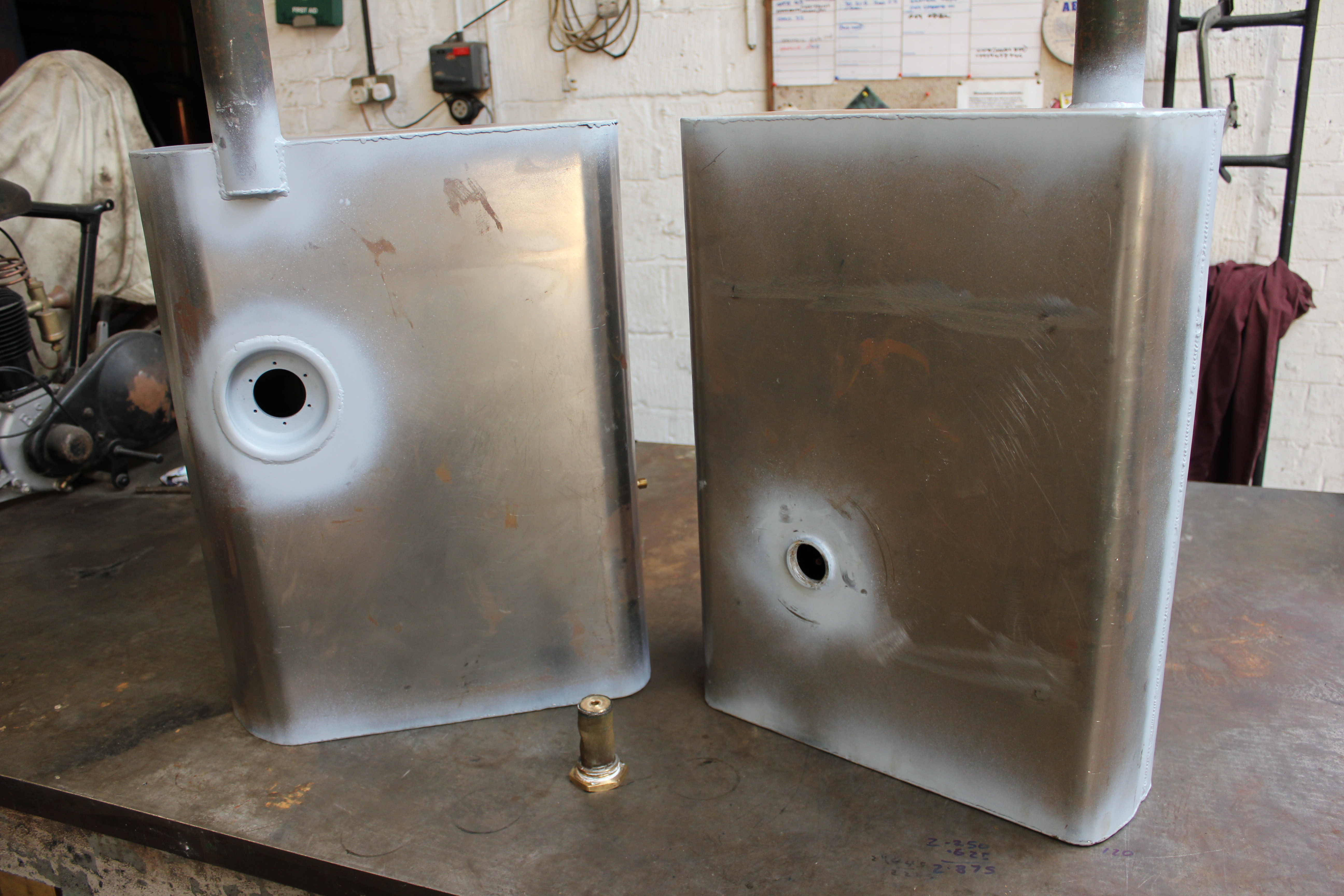 1930 Singer fuel tank made from 2mm mild steel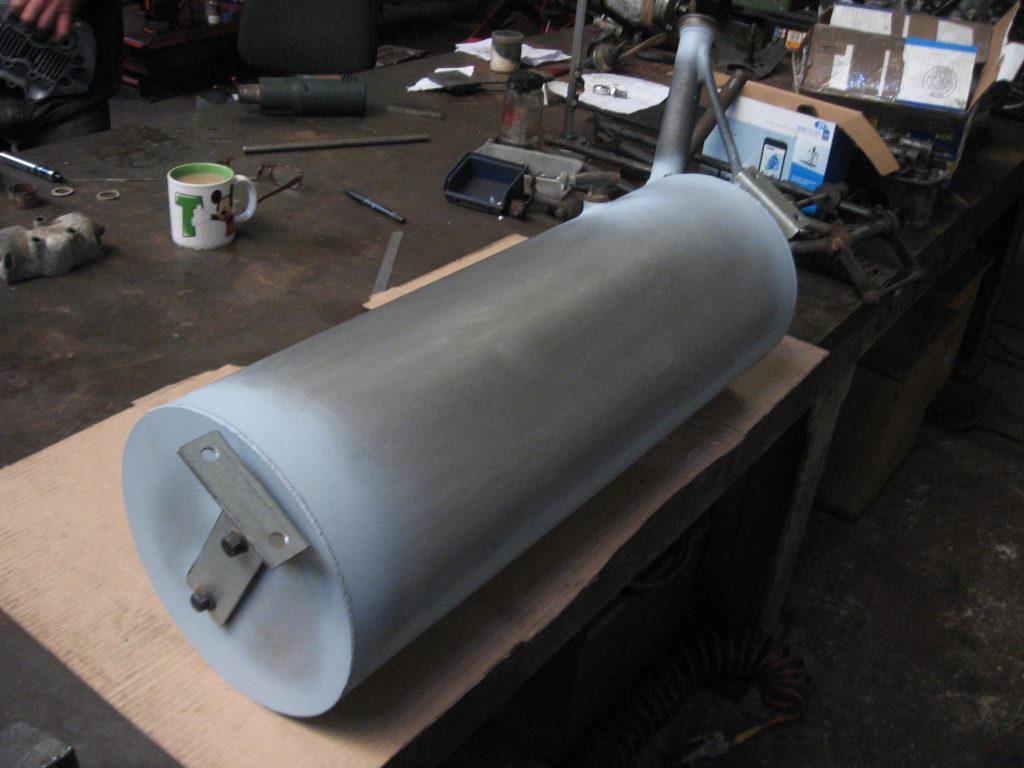 Reliant regal mild steel petrol tank