With any carburettor restoration the first thing to do is assess the carburettor and see if it is actually worth restoring. The cost of restoration could be more than buying a new one. However if it is a hard to find one or expensive to replace then its generally worth restoring. Lots of the carburettors I have restored fall into these categories and are usually very rare or very old, therefore worth restoration.
The first step in restoration is to dismantle it. Take detailed notes on the position of all the parts and note the settings, whether they are right or wrong. A digital camera can be used to help make these easier, as a picture can tell a thousand words. The settings you get the carburettor in may not necessarily be right, but they will be a starting point. Lay all the parts out in some order that will recognise or do a sketch with arrows pointing to where parts go. Bare in mind that on old carburettors that common thread sizes were used for many jets in one single carb, so it can be easy to get them fitted in the wrong holes when putting it back together.
The next thing to do is systematically clean all the parts. I always start with the major parts, the float chamber and top half. The kindest way of cleaning and getting a great natural lustre is aqua blasting, whatever the carb is made of, brass on early machines or monkey metal on the later types. Aqua blasting is a non abrasive cleaning system that won't remove any metal, but restores the metal giving it a durable surface that is very resistant to oxidization. Aqua blasting can be used to clean jets, needles, float valves and pins without destroying surfaces or intial sizes.
When all parts are cleaned, inspection can take place for any wear or manual damage that may have been caused by tinkering. Ignitions are often blamed for poor running, but a spark can be seen or felt. An amount of fuel passing through a carburettor is a little harder to govern.
There are some points to take into consideration regarding weld repairs to carbs if the main body leaks. Early brass carburettors are easy to weld and repair as they are generally made of quite high purity metals. Soft solder or silver is best for these. Some of the later carbs were made from zinc aluminium casting, mazak, or pot metal ( the material they used to make cap guns from). Great care must be exercised when repairing these. If it is an early mazak carb it has probably had a lot of fuel ingress in the metal. You may find that if you try and repair these with aluminium welding, TIG or gas, lumps may explode from them. A good indication of fuel ingress is on gasket faces. If under inspection you find cracks or de-lamination evident, then under no circumstances should it be welded.
Lumiweld is a low melting point alloy and the manufacturers says it can weld anything alloy. This is however not true on old mazak carbs, but is successful on later types of carb that use a little less zinc to aluminium ratio. If it cannot be welded there are some good metal adhesives on the market. I have tried most, but for carbs of the mazak or monkey metal variety I use a dental resin that works admirably well. Even stripped thread can be repaired with it.
Thankfully a lot of the inner workings are of brass. Jets are fixed objects, just controlling petrol flow, and the other bits tend not to wear to much, just needing a re-seating with a fine grinding compound, with a good clean afterwards of course. Remember that cleanliness is paramount in the fuel system governor. Sometimes, not usually, the butterfly valve shafts are worn and let the air ingress messing up the air fuel mixture. These can be remedied using bushes of any resilient material, brass or plastic, but it is very difficult to get things perfectly in line to give a smooth operation.
When all parts are clean and inspected you can start on the reassembly. This is quite simple as long as you have kept your notes, sketches or photos. New seals and gaskets should be considered when reconstructing the carburettor. I always tend to fit thin gaskets, but if thick gaskets are fitted then I would consider they are to take up deficiencies in badly mating surfaces, like trying to stop leaks on the join between the float bowl and carb top. These two surfaces should be perfectly flat. I usually file and then finish the faces on a dead flat surface plate using fine grinding compound to take off the absolute minium material. On old mazak carbs this is OK to do at the machined faces of the float bowl and carb body are usually swollen with petrol ingress. Its best to grind of the two surfaces leaving a slight witness of the old surfaces, thus ensuring you have taken of the minium material. A thin gasket with a little petrol resistant sealant on both surface can now be fitted. When bolts are tightened using thick gaskets it is worth remembering that the bolt head size dictates where the gasket is being compressed. If you had two bolts 1″ apart and you tightened them to a couple of pounds, the intermediate gasket space in between the bolts would seal. If you now applied more poundage on the bolts the more distorted the gasket would become and therefore the less sealing capacity you would have between the bolts. This is why I advocate thin gaskets on carburetors.
Below is a Solex carburettor we restored for a mercedes Benz.
Below is a Smiths carburetor fully restored on the 26th March 2018
Below is a Zenith Stromberg DBVA 42 from a 1950 Austin Princess A135 DS2, 4 liter VP that we restored on the 8th august 2018.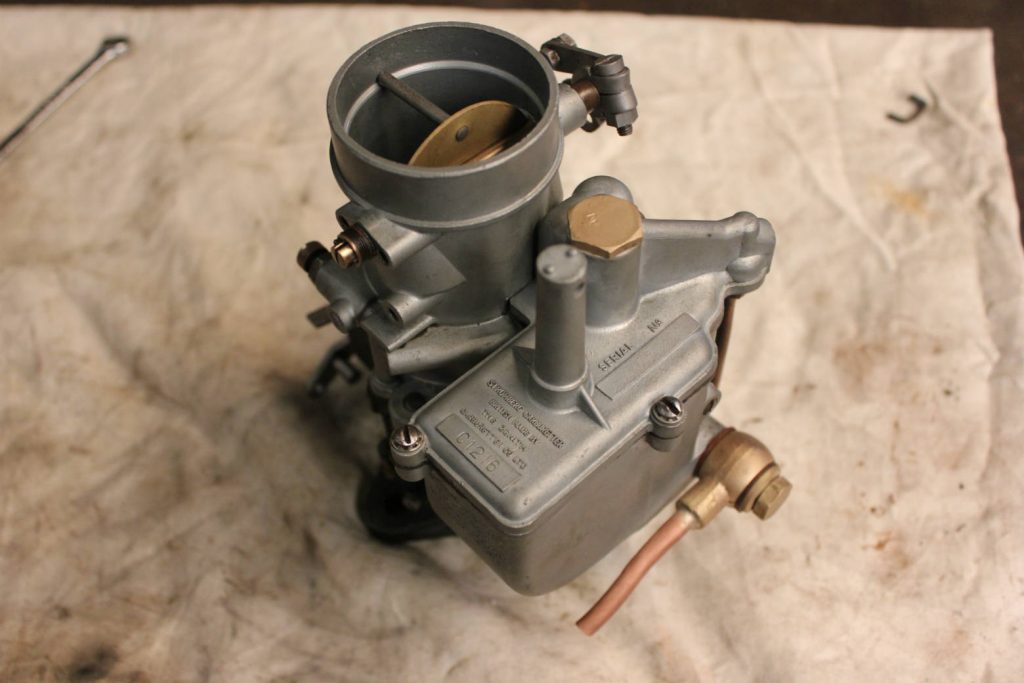 Below is a very large carburetor Aster that we restored "series B34", it was finished on the 9th August 2018.
Aster series B34 before restoration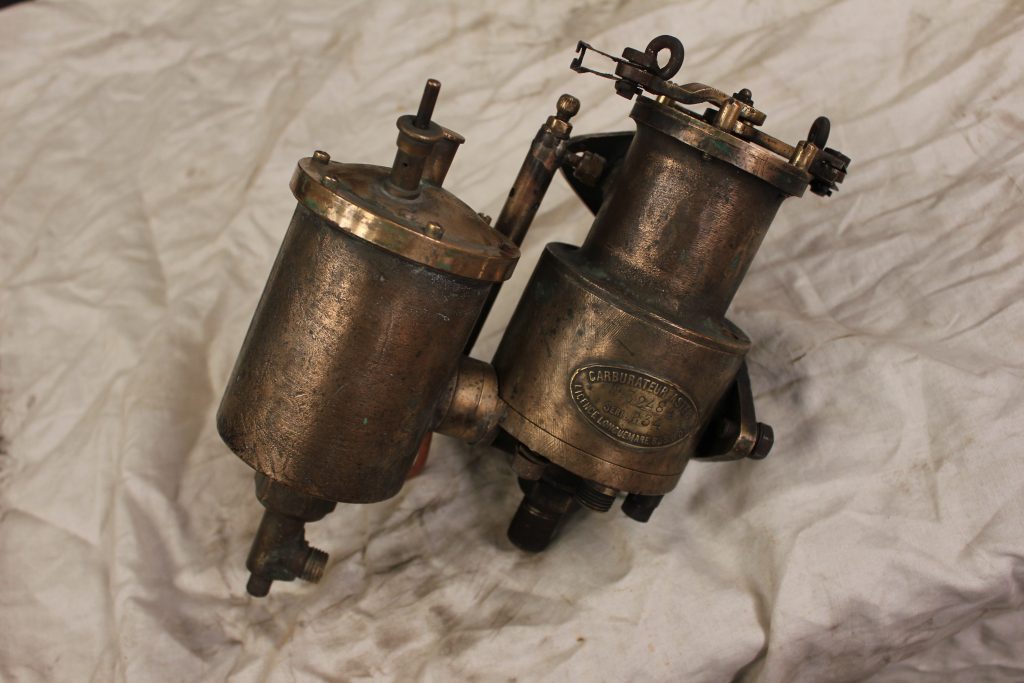 below are the images after it was finished.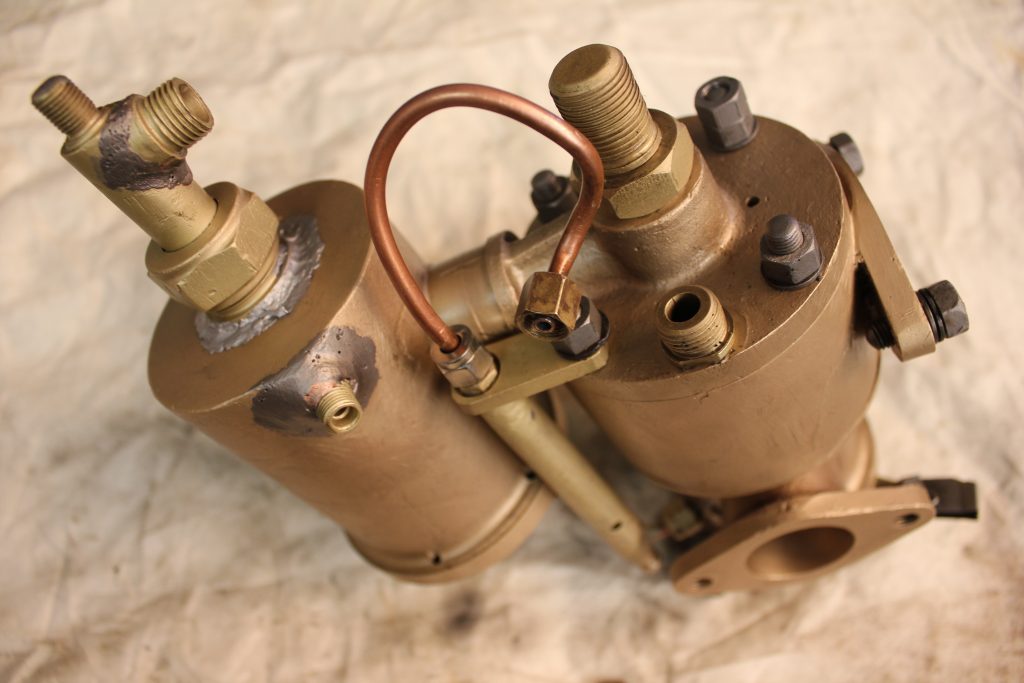 Below is a carburetor from a tractor he posted it to us, it has been restored internally.
Below is a Solex carburettor from a DAF 750 1962, 2 cylinder flour stroke engine that will be coming in for work.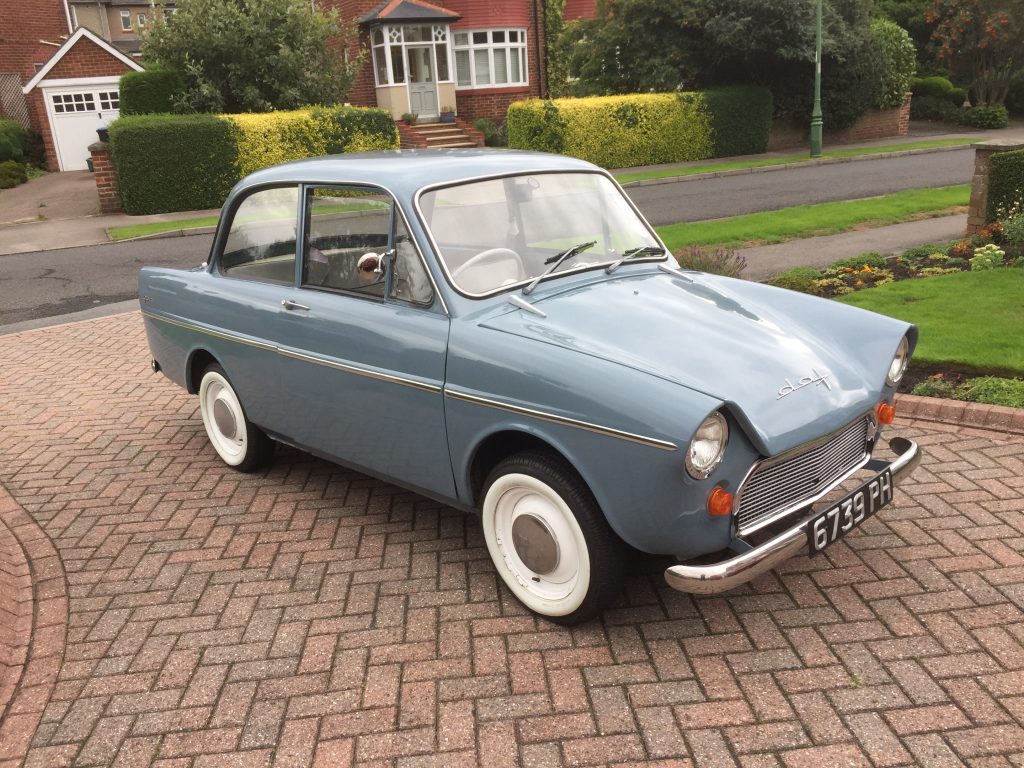 Below is a Solex 34 PB1 that has been full restored.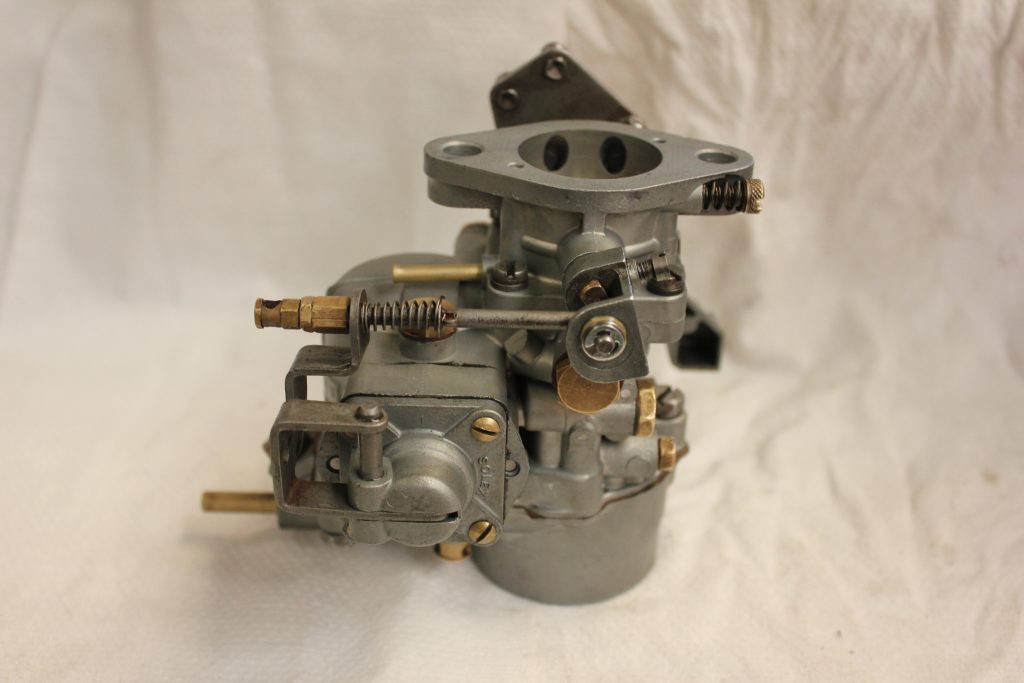 Below is a Zenith 28 G that we refurbished and made a new brass butterfly shaft.
Below is a Dellorto VHBZ 26F that we fully restored, dissembled,  aqua blasted, brushed, dried, blown out, checked through, assembled and  set.
Below is a Stromberg DBVA36 refurbishment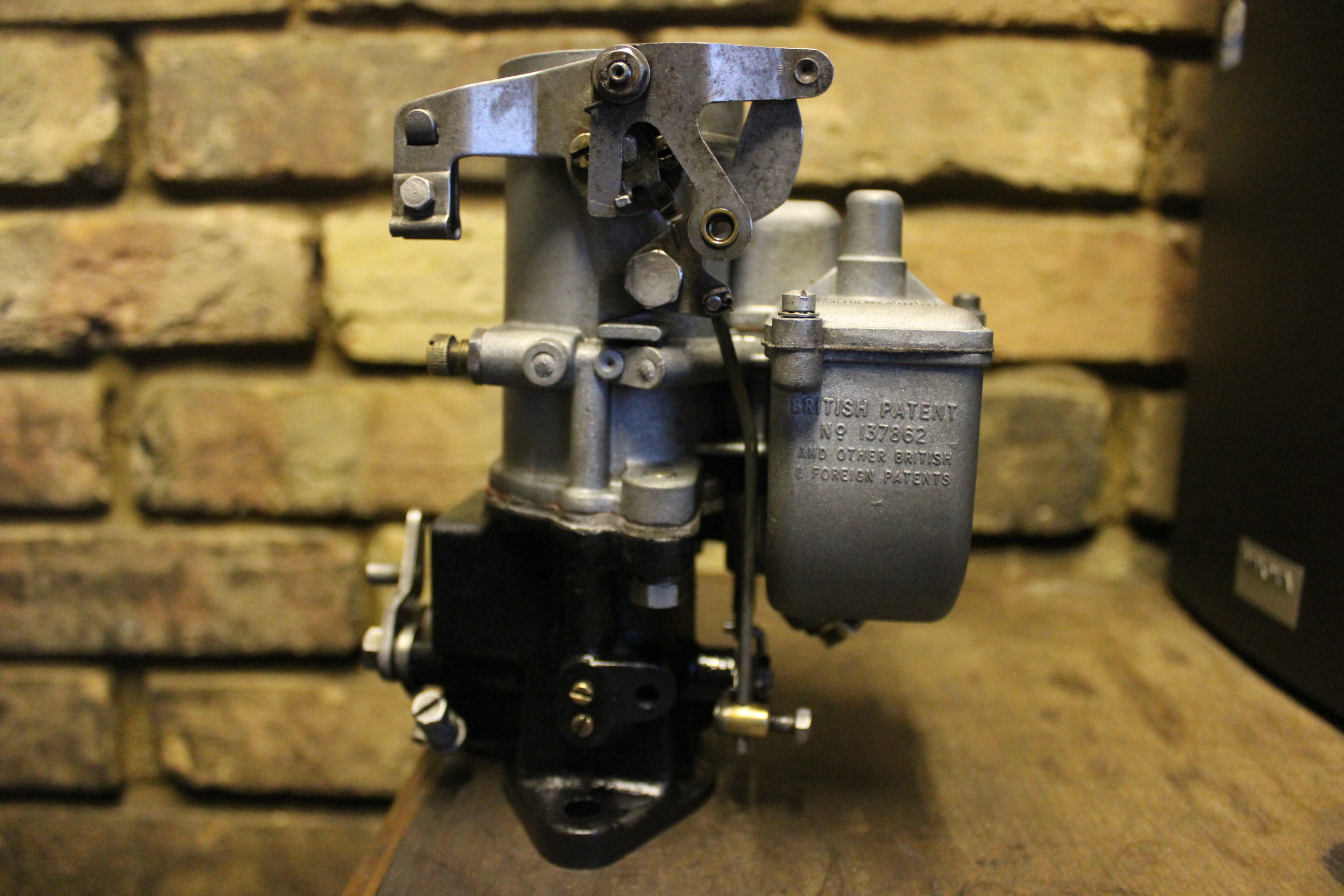 Below is a Zenith 30vm-4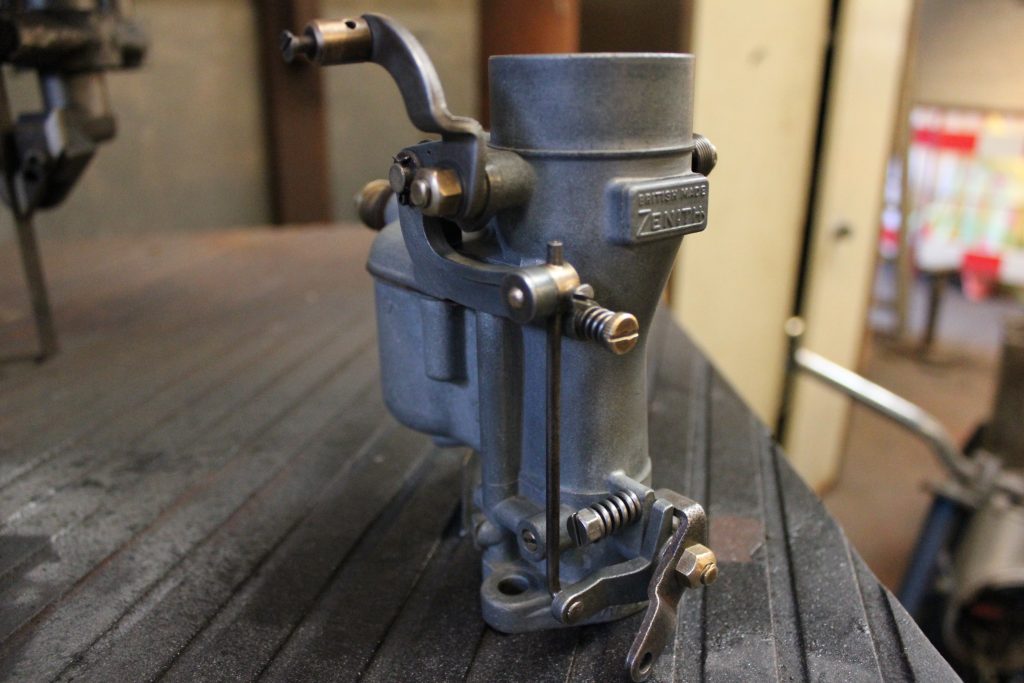 Below is a Solex carburetor awaiting restoration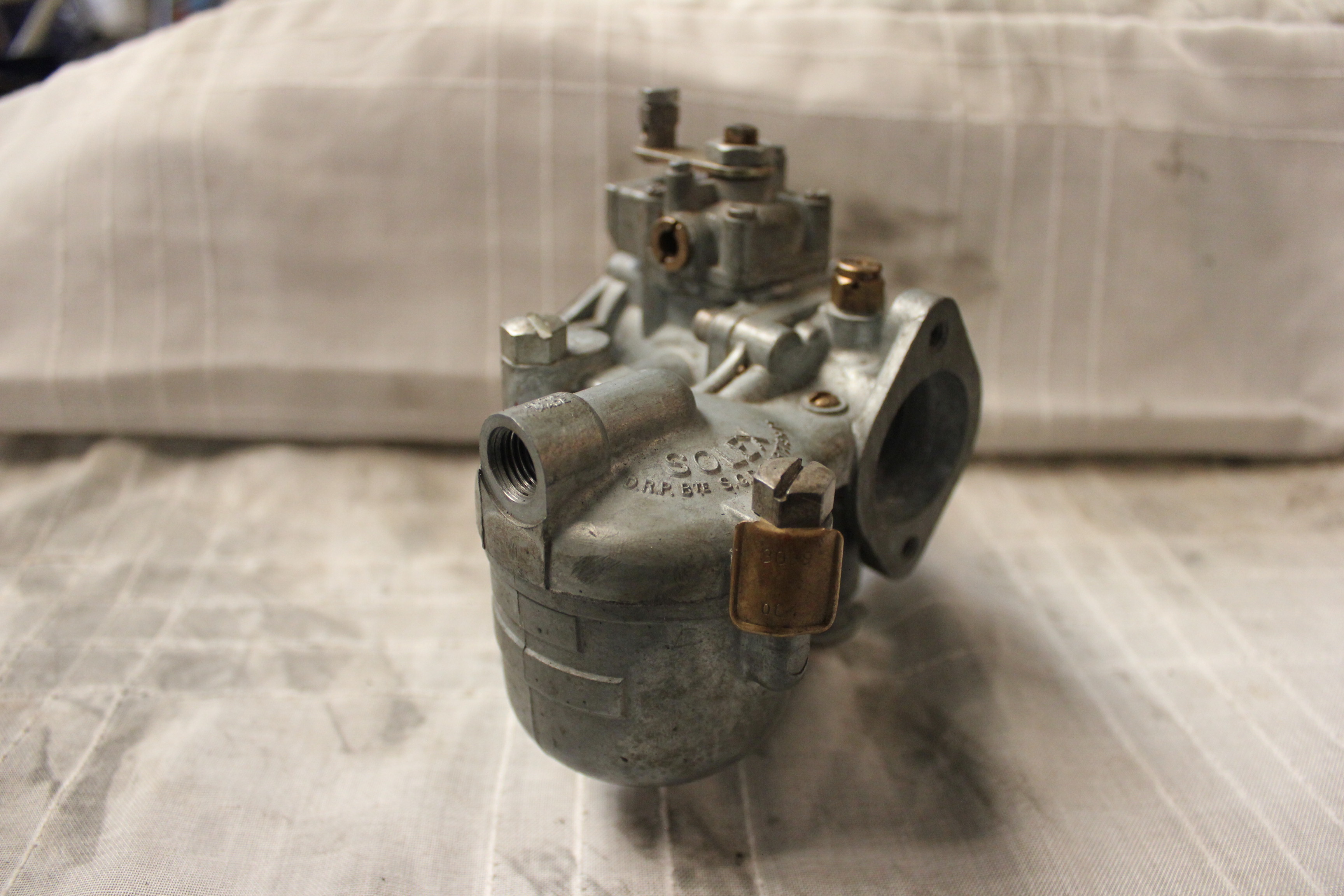 Below is a Zenith 42VN Vauxhall Cresta Carburetor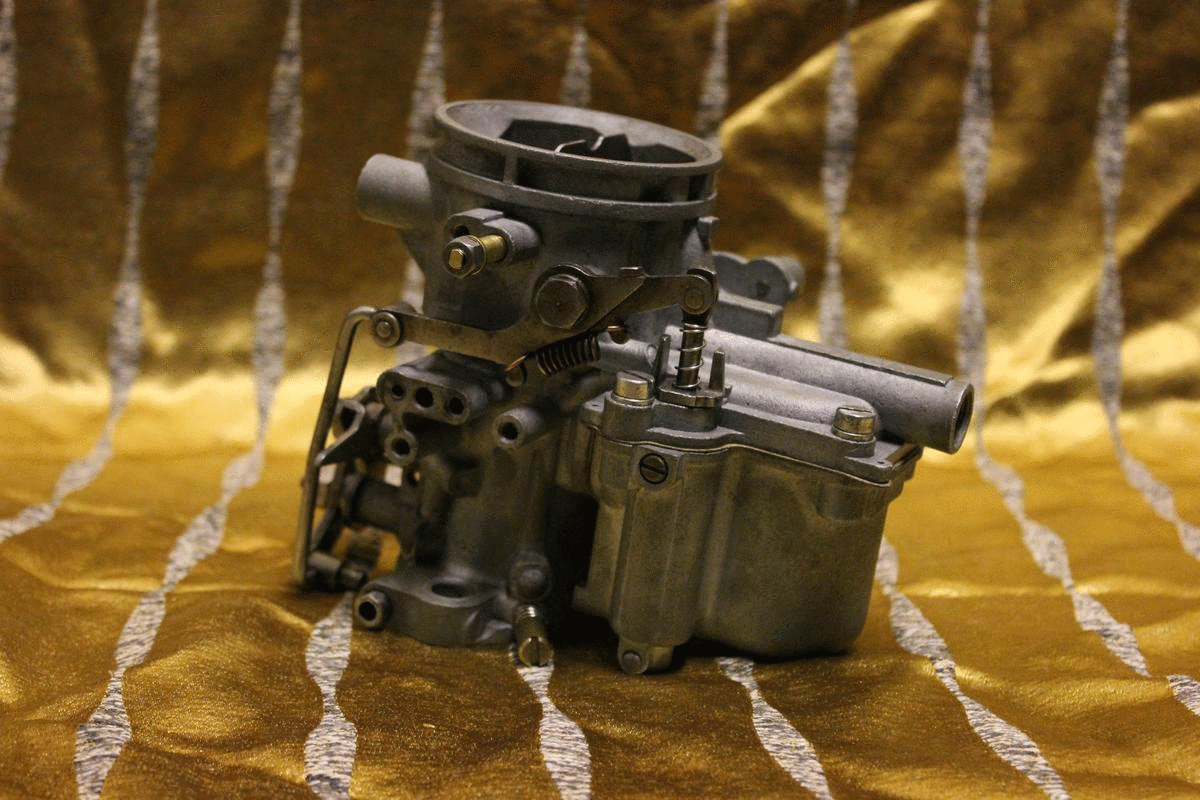 Below is a Zenith 28G Carburetor from a MF 35 Tractor