Here we have a KTT mark 1 engine dated February 1930 number 195. Description bellow.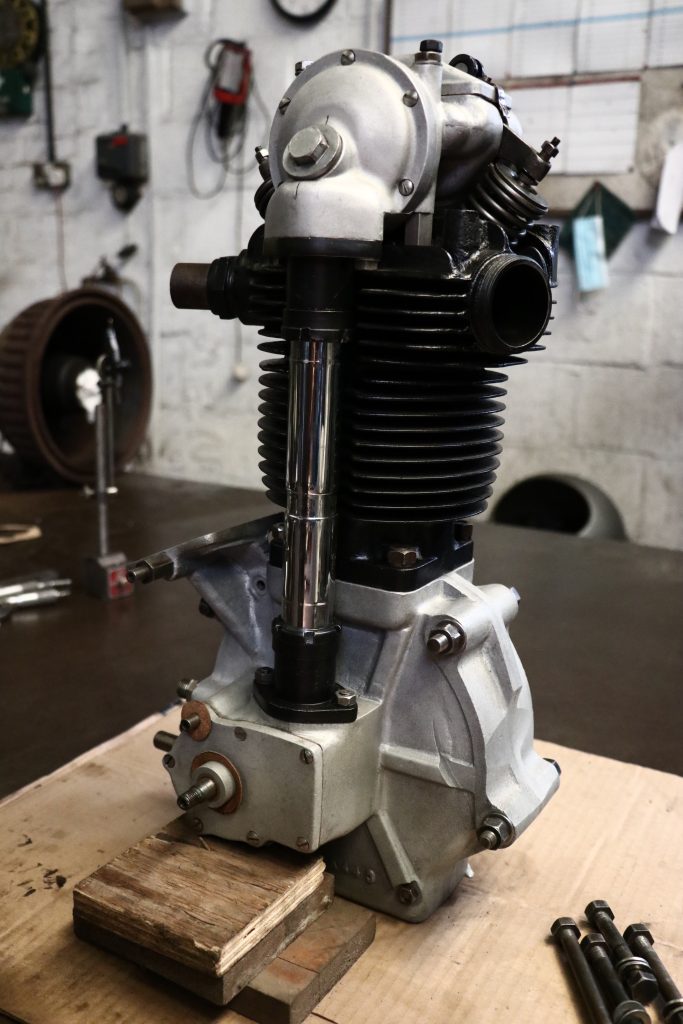 No expense has been spared in the restoration of this engine as the list that follows vares this out. It has been professionally rebuilt by stotfold engineering Co LTD who have built many KTT MK 1 Velocette engines for road and race use. The engine has perfect undamaged crank cases that have been vapor blasted only. The barrel and head amazingly had no broken fins. All parts that were slightly worn have been changed out for new parts from grove classic motorcycles. The varrel is running at plus .020" with an original new old stock high compression piston.
Here is the list of parts that have been fitted new.
New valve springs and seats and guides
New big end bearings.
Mains bearings 2 off.
Small end bush.
Small end pin.
The crank has a total run out of .006"
All of the bevels are fine used with no pitting and have been set up rigidly to specification.
The oil pump has been built to specification and is in an unused condition.
The engine is to be sold as seen with no spare parts.